PRF: Biological preparation
for better healing after complicated interventions
Acronym PRF refers to "platelet-rich fibrin" or "platelet-rich plasma". It is a kind of concentrate obtained from the patient's blood and is used in advanced dental procedures for better healing of bones and soft tissues. PRF is the ideal substance for surgical procedures that precede of implants placement.
How to get PRF? The procedure begins with the collection of a small amount of the patient's venous blood. Using a centrifuge and maintaining certain specific parameters (time, speed and rotation angle), we obtain fibrin concentrate (advanced PRF) or blood plasma (injectable PRF) enriched with platelets and white blood cells.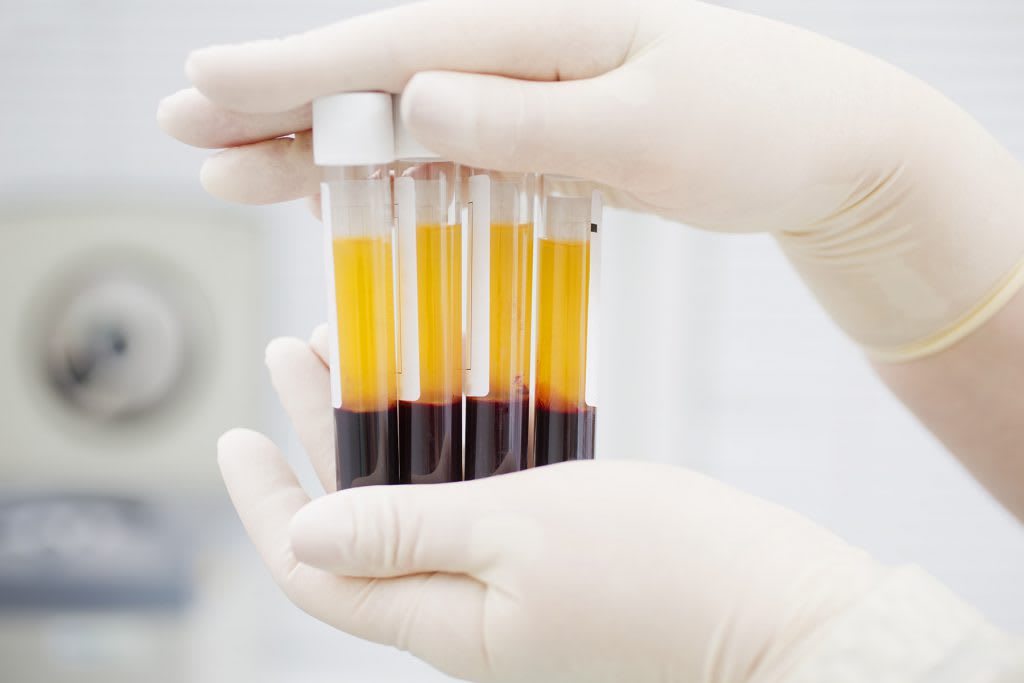 Both these products contain a high concentration of growth factors, which stimulate the healing of damaged tissues, and promote the production of collagen, as well as new blood vessels. Growth factors have been recognized as modulators of cell growth, development and transformation for many years.
PRF is most commonly used in dentistry in the following cases:
• Augmentation of the alveolar bone (preparation for an implant placement)
• Sinus lift (bone augmentation into the oral cavity)
• Parodontal procedures
• Receding gum therapy
• Tooth extraction
The PRF method works with the patient's own blood, which is then put back at the surgical site without any additional additive. For this reason, it is a completely safe method, so you don't have to worry – on the contrary, as mentioned above, it will speed up and improve healing after complicated dental interventions.